4 min read
TMC compressors reduce fuel consumption
By: TMC on Sep 13, 2021 3:16:11 PM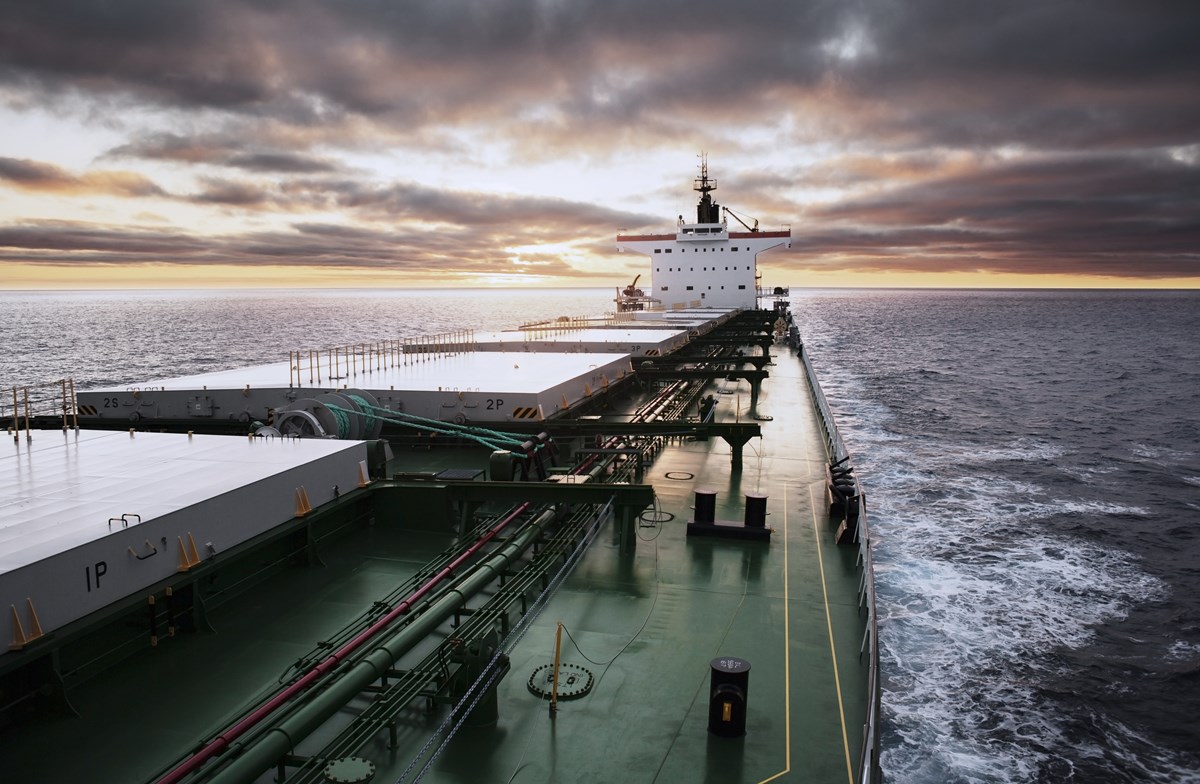 If you're looking to build an energy-efficient fleet, TMC air compressors should be top of mind.
Compliance, consumer demands, environmental care or reduced OPEX: Shipping companies pursue energy-efficiency measures for many different reasons.
Regardless of what motivates you, TMC is the compressor partner you can count on for reaching lofty energy goals.
Smart Air® compressors save energy on board
While all our compressors are top notch in terms of energy-efficiency, Smart Air is the overall champion.
Conventional air compressors run on a fixed rate, which means they often deliver (and consume) more than is actually needed. In contrast, Smart Air compressors are frequency-controlled and offer precise control of the compressor speed. It means the speed of the electrical motor will adjust itself according to what is required, producing the exact air volume necessary to meet the actual demand at any given time.
Lower air consumption means less systemic loss, less work for the compressor, and up to 50 percent reduced energy consumption. This translates to lowered operating costs and carbon emissions.
💡Is Smart Air for me?
Smart Air is the perfect choice for energy-conscious shipping companies. Contrary to conventional compressors, they only produce the air volume needed, so that nothing goes to waste.
Smart Air compressors are primarily used for working air, control air, service air and air lubrication systems.
Read more: Seaspan Corporation to get energy-saving compressors for container ships
Smart Air frees up generators
Some ships have large compressor banks, all powered by diesel-fuelled generators. You want to have as few of the generators running as possible.
A conventional compressor either runs at full throttle or idly, which means that even a small additional need for compressed air places a sizable burden on the generators. A frequency drive compressor – like Smart Air – can run on as little as 20 percent of the full power, which means you'll often manage to cover the extra demand without firing up an additional generator.
Running fewer generators leads to fuel savings far beyond what the compressor itself consumes.
Demand for energy-efficient compressors is growing
We've already delivered hundreds of Smart Air units, and demand for energy-efficient compressors is increasing. More and more shipping companies take a lifecycle approach, aiming to reduce both their environmental footprint and operating costs, which often go hand in hand.
💡Did you know that...
...running fewer generators leads to fuel savings far beyond what the compressor itself consumes?
The control system that automates good energy habits
Compressor design is important, but the way you control them carries a big impact, too. TMC's control system distributes the compressor load according to what's more energy-efficient at any given moment.
If your vessel has more than two compressors installed for the different compressed air systems onboard, it will be more energy efficient to connect and control the compressors to meet the actual downstream demand. Such a configuration may result in only one compressor running instead of several dedicated compressors. The energy-saving potential in optimizing the compressed air production is huge, considering the cost to produce compressed air onboard.
TMC's control system can be used for conventional compressors, but you get the optimal performance when you couple it with Smart Air compressors.
Do air compressors matter for my overall energy efficiency?
In the world of shipping, propulsion has been the focal point for energy-efficiency measures – and rightly so.
However, it's important that shipowners target all components on board. While air compressors may be relatively small contributors to the overall fuel bill, their footprint can be substantial in absolute terms. Especially for an entire fleet.
IMO to tighten energy-efficiency demands
IMO's Energy Efficiency Design Index (EEDI) reflects this. It was rolled out for "promoting the use of more energy efficient (less polluting) equipment and engines". It stipulates that the emissions reference level will be tightened every five years, so that
"(...) the EEDI is expected to stimulate continued innovation and technical development of all the components influencing the fuel efficiency of a ship from its design phase."
It's a sensical approach we recognise from other industries. When the building sector aims to improve its environmental performance, it doesn't only address heating or ventilation. Projects like FutureBuilt take a systemic approach, raising the bar for all aspects of a building's footprint: Transportation, materials, energy and community impact.
The case for shipowners to do the same is strong: You'll lower operational costs, reduce regulatory risk and cut a more innovative figure.
💡Did you know that...
...energy-efficiency is directly correlated to compressor quality?
Read more: How a (Truly) Marine Screw Compressor Works
Why TMC is the safe bet for energy-conscious shipowners
Products come and go, but our founding principle endures. Here at TMC, our mission has always been to make marine compressor solutions of the utmost quality.
It's an ambition we're proud of, because the more diligent the engineering, the better the performance. When we go the extra mile on the drawing board, you reap the rewards at sea.
An uncompromising quality focus led us to build energy-efficient compressor systems long before emission cuts even appeared on the industry radar. Over the years, we've nurtured that same passion for performance.
That's why you can rely on TMC to keep surpassing even the toughest energy standards.