Original TMC Spare Parts
Because safety and performance matters.
Considering the extreme conditions at work in a compressor onboard a ship or on an offshore installation, every detail counts. All parts of the compressor have to withstand high levels of temperature, humidity, pressure and vibration.
That's why TMC pays attention to every detail of our spare parts. Factors such as filter design and materials, coatings, may seem insignificant. But they're crucial for reliable and safe operation of your compressors. All parts are carefully designed, selected and tested to the most strenghtened criterias.


Nothing Beats the Original
Genuine TMC parts represent safety, fewer work hours for the crew and lower operational costs – as well as peace of mind at sea. The distinctive TMC packaging is the hallmark of top-quality, original parts. Anything you receive is based on our specifications and unrivalled experience in marine and offshore screw compressors.
Please note that the TMC warranty is valid only if you use original TMC parts. Use of non-original spare parts may cause serious damage to your compressors and jeopardize your warranty rights.


Spare Part Kits – Everything in Order
We offer complete spare part kits. They contain all parts that should be replaced according to the service charts and after a certain number of running hours/years. In addition to providing the kits, we help you keep track of when each component is due for service. The compressor controller will give off an alarm when it's time.
Spare parts are significantly more valuable to vessel operators when they are in stock. Hence, TMC helps to provide the reliability we need for our chemical tankers. Bob Planken
Procurement Manager, Stolt Tankers
Simplified planning of preventive service, avoiding down-time
All parts available when you need them
Time saved on ordering, checking, storing and locating correct parts
Reduced logistic costs
No unscheduled stops due to missing parts
Comes with instructions for changing the parts
Genuine TMC marine and offshore spare parts for no-risk operation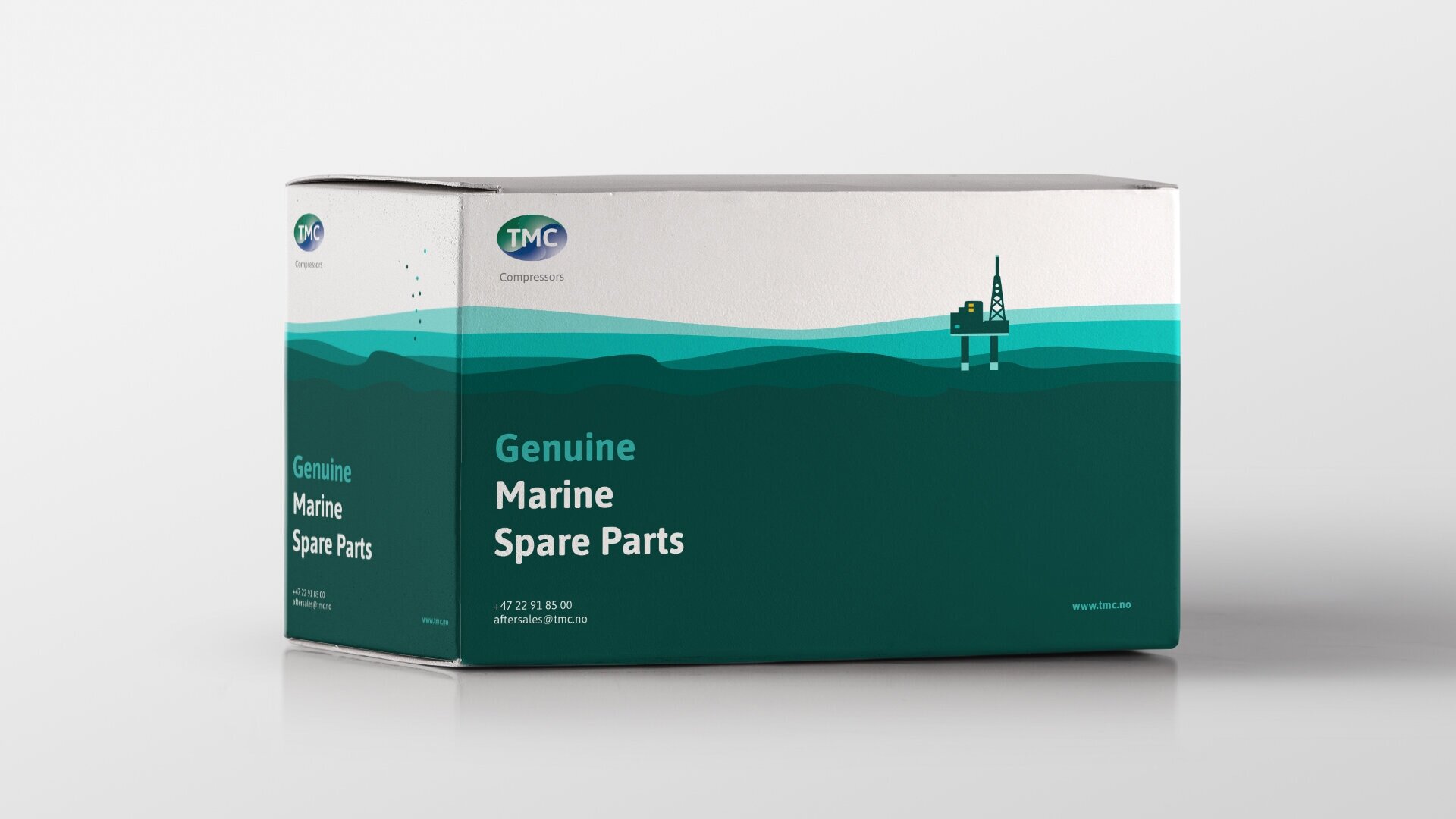 How to reach us
RFQs/orders: aftersales@tmc.com
Service assistance: service@tmc.com
Warranty inquiries: warranty@tmc.com
24 hour service emergency support:
+47 992 17 020
Spare parts and service in Singapore:
TMC Compressors Asia Pte Ltd Tel:
+65 6659 0987
E-mail: singapore@tmc.com (general) or
servicesingapore@tmc.com (service)
3 hour guaranteed response time on you inquiries.