2 min read
Fincantieri Taps TMC For Virgin Voyages Ships' Compressors
By: TMC on Apr 20, 2017 12:00:00 AM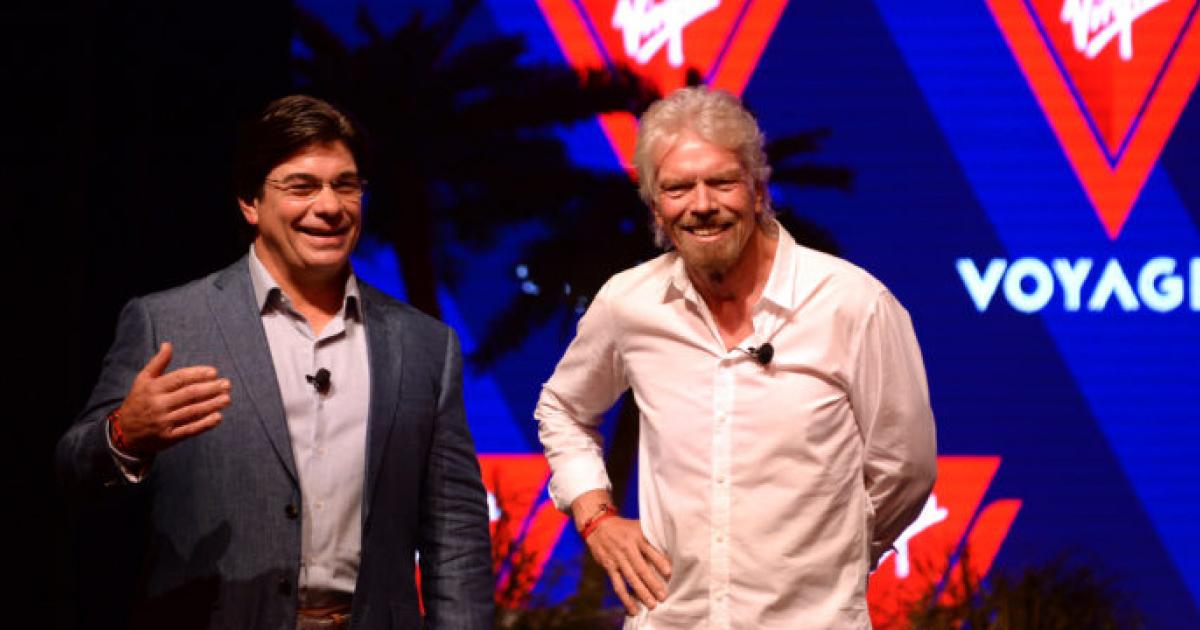 Decision highlights commitment to make Virgin Voyages fleet one of the cleanest and most efficient at sea. TMC will provide a highly energy efficient compressed air system to Fincantieri for the Virgin Voyages ships.
Virgin Voyages, the new cruise ship business from Sir Richard Branson's Virgin Group, is on a mission to create the world's most irresistible cruise line and is committed to 'changing business for good'. They have a stated goal to work with partners that share their passion for creating a better world and reducing business impact on ecosystems and the environment.
Up to 50 percent energy saving
TMC's Smart Air compressors offer up to 50 percent energy saving compared to conventional compressors. This technology is a good match for the rest of the ship, which will be equipped with a range of equipment to reduce environmental impact. Virgin Voyages recently unveiled a cruise line first system that transforms low-grade energy into clean electricity through using the diesel engine's waste heat. This 1 MW energy production system will, according to Virgin Voyages, result in an estimated reduction of 5,400 tons of carbon dioxide per year per ship.
Under the contract, TMC will manufacture and deliver 1 x 40 KW Smart Air compressor, 2 x 44 KW compressors, air driers and filters to the on board service and control air system. The equipment will be delivered to the Fincantieri shipyard in Sestri Ponente (Genoa), Italy. Contract value is undisclosed.
"Virgin Voyages wants a strong environmental profile for their new cruise ship. This is a good match for our Smart Air technology, which I believe was a key reason for why TMC was chosen for this project. We have also supplied our compressed air systems to numerous other Fincantieri new-builds, so they are familiar with the reliability of our technology," says Per Kjellin, managing director of TMC.
Welcomes TMC on board
Stuart Hawkins, Virgin Voyages SVP Marine, stated "We will continue to work together with Fincantieri to select great partners who share our vision to make a sea change. We are pleased to welcome TMC on board and excited that their system helps us to achieve our energy savings and ship efficiency goals."
The first ship is scheduled for delivery in 2020. Steel cutting took place in Genoa on March 22, 2017 and will be followed by keel laying during the fourth quarter of 2017. Each of the three ships will be about 110,000 gross tons and will feature over 1,400 guest cabins that can host more than 2,700 passengers and 1,100 spirited crew members.
TMC is the world's leading supplier of compressed air systems for marine and offshore use. The company is a thoroughbred supplier of marine compressors, based on 40 years' heritage in the marine and offshore industries. The company is headquartered in Oslo, with sales and service offices all over the world.
Related Posts
2021-08-24
24 August 2021 – Jiangnan Shipyard (Group) Co. Ltd. has contracted TMC Compressors (TMC) to supply...
2017-09-19
A few years ago, Songa Ship Management Ltd. in Glasgow managed 16 vessels delivered from their...