Download for free
Glossary | Understanding air compressors at sea
Air compressors are integral to a ship's basic functionality. They directly affect its maneuverability, cargo integrity, crew safety and much more.
Fill out the form to download the glossary:
As a shipowner or technical supervisor, adding to your vocabulary can unlock numerous benefits. It can:
1) ease communication related to compressor systems or
2) improve your decision-making in a newbuild process.
We hope you find this glossary useful, for yourself or as training material for your organization.
You'll learn terminology related to:
Compressors
What's the difference between a fixed speed and a variable speed compressor? How does humidity impact the cooling-oil?
The glossary gives you a closer look at some of the key considerations to make when choosing an air compressor.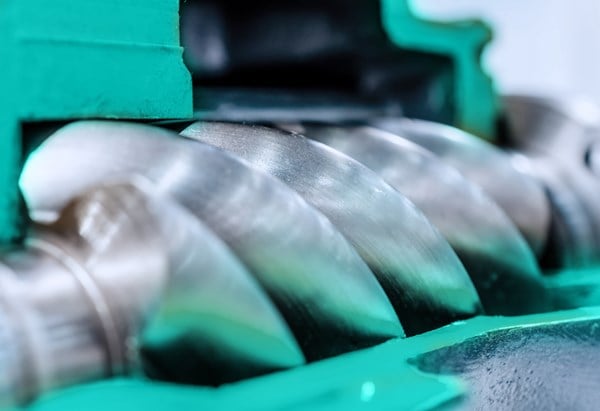 After treatment
Pressure is only half the story: Downstream equipment demands dry air of high purity.
The glossary presents several different methods for achieving this.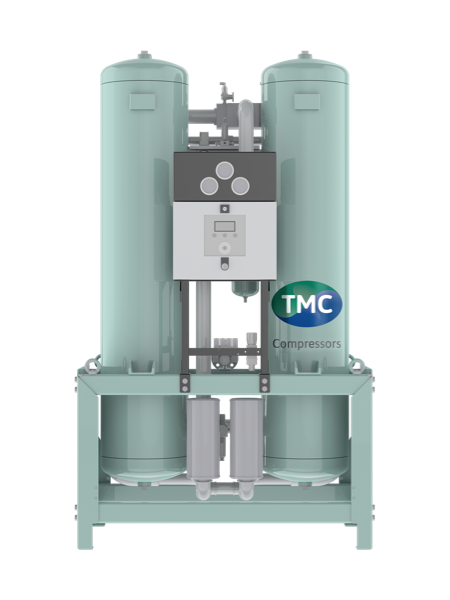 Compressor systems
It often makes sense to combine compressor units and/or auxiliary equipment.
Our glossary includes an introduction to a few basic compressor system concepts.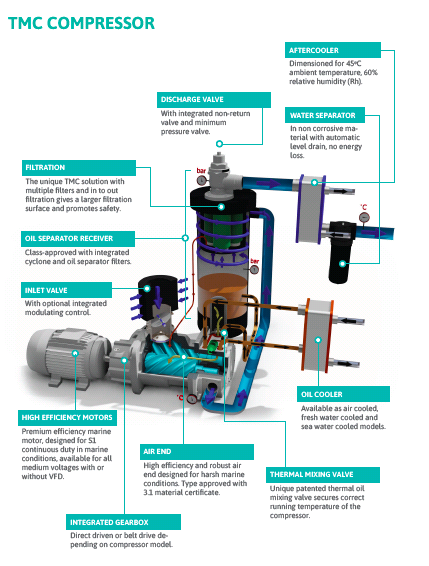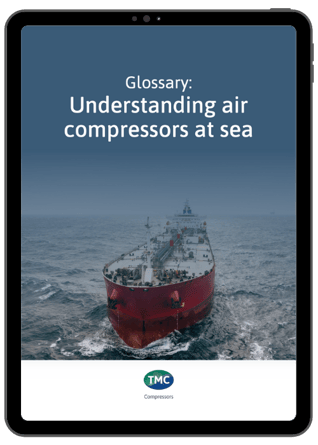 What are you waiting for?
Just enter your email address below and we will send you the pdf with all the useful terms on how to understand air compressors at sea.