2 min read
Maximize the benefits of boil-off gas management with a BOG compressor
By: TMC on Sep 2, 2022 4:05:48 PM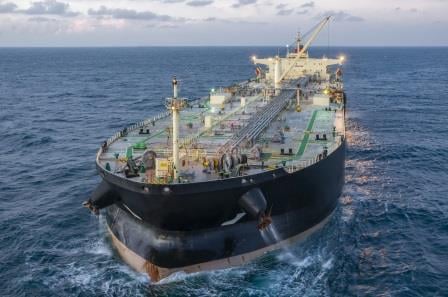 The maritime industry transition into a future where greener technologies are essential for reaching ambitious targets ingreenhouse gas (GHG) emissions. One measure on board LNG carriers and dual fuel equipped vessels is the implementation of BOG plants.
To reduce and avoid the burning of BOG for propulsion and thus the release of unwanted gases to the environment, a BOG compressor can be utilized.
The TMC BOG Compressor is an oil-lubricated screw compressor specifically designed for BOG management in a marine- or offshore environment – perfectly adaptable for both retrofitting and conversion to LNG dual-fuel.
Handles all conditions in an energy efficient way
The TMC BOG compressor allows the control of the pressure in the LNG tanks. Since working conditions vary both in required flow, suction pressure, suction temperature and gas composition, you need a flexible compressor. The compressor should be able to handle all conditions in an energy-efficient way. A pressure reduction valve in front of the compressor may compensate for a higher tank pressure than the compressor itself is designed for, but the lower pressure must then be compensated for by the compressor – using energy to compress the gas again.
Adapts to variable conditions
The TMC BOG compressors adapts to variable conditions reflecting working conditions during operations. The control system constantly monitors the incoming gas and the status of the compressor, using a variable frequency drive (VFD) and a built-in slide valve to operate the compressor according to the situation at any given moment. As well as being an effective safety measure, this means that you can minimize excess energy waste.

The system allows for a capacity control range of 0 - 100%.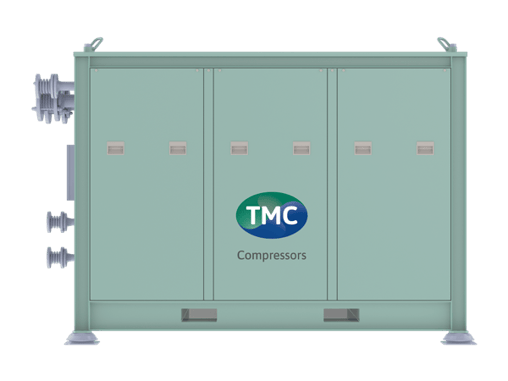 Compact design and technical solutions
The TMC BOG Compressors are easy to handle due to its compact design and low weight and are also applicable for other gases. Additionally, the TMC BOG compressors are equipped with a filtration system that ensures a residual oil content below 0.5 ppmw or 0.01 ppmw depending on the filter package applied.
All filter drains are routed back to the suction side of the compressor and re-injected into the compressor. This means that there is no need to top up oil between planned maintenance, and no need for a system to collect and store waste oil between oil changes.
Want to dig into the specifics? Visit the BOG Compressor product page
The TMC solution
Tell us about your project and we will find a suitable compressor setup for you. Our standard design is inherently flexible and our team of highly skilled engineers is ready to make a custom design if required.
And as always, any purchase of a compressor from TMC comes with our renowned 24/7 technical support and aftersales package. The TMC compressors are built to last and take pride in teaming up with you to achieve just that.
Related Posts
2022-03-28
Pneumatic air systems on board consist of numerous delicate components, sensitive to oil, dust and...
2021-05-10
Success happens by design.
2017-11-01
That is exactly what Middle East-based gas shipping company did when it chose to replace the...