5 min read
Intro and status: Air lubrication system (ALS) compressors from TMC
By: TMC on Aug 10, 2020 12:00:00 AM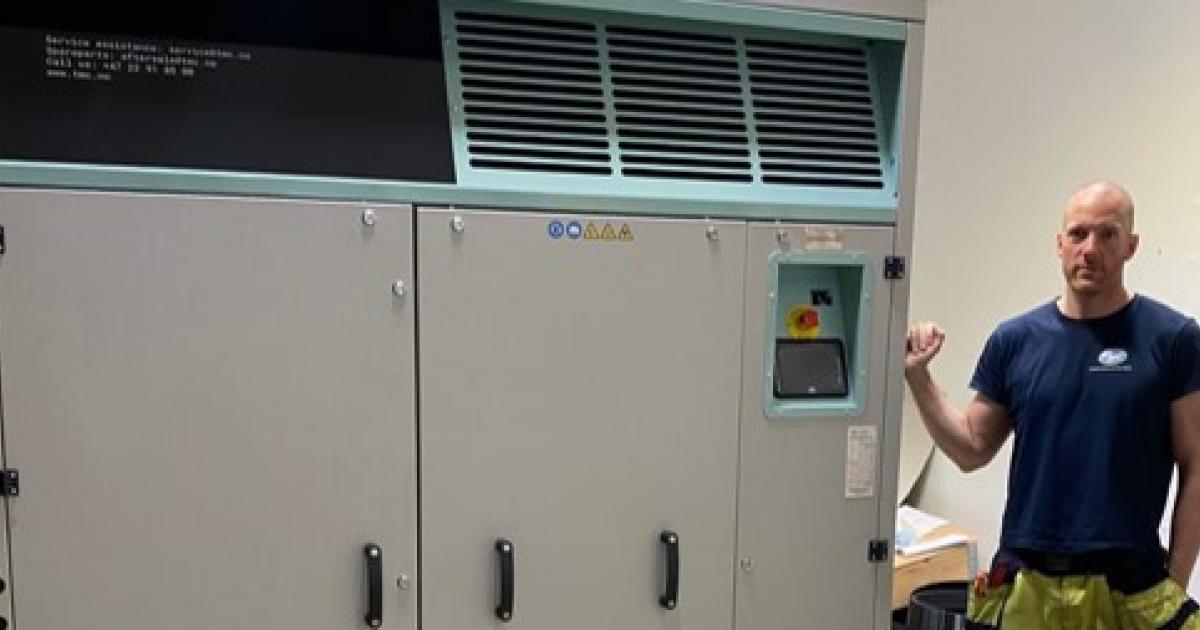 A couple of weeks ago, we provided a brief introduction to air lubrication systems (ALS). Today, we are giving readers a status update on TMC Compressors' (TMC) ALS compressors and current deliveries.
Last year, TMC launched a range of marine compressors for use in combination with air lubrication systems – known in the shipping industry as "ALS" – to help ships further reduce fuel consumption and emissions to air.
As mentioned in our introduction to ALS, an air lubrication system addresses the frictional resistance between a vessel's hull as it sails trough seawater.
Simply explained, air lubrication system is a method used to reduce the resistance between the ship's hull and seawater by using air bubbles. The air bubble distribution across the hull's surface reduces the resistance working on the ship's hull, thereby allowing the vessel to sail through seawater with lower resistance, to help ships reduce fuel consumption and emissions to air.
TMC's ALS compressors
TMC offers a wide range of large compressors for air lubrication system applications, ranging from 50 kW to 400 kW capacity. TMC has also developed an associated electronic ALS control system that is integrated in a specially designed control room cabinet.
All ALS equipment is manufactured in Norway, to enable continuous follow-up by TMC's expert technicians during the assembly phase.
For air lubrication systems, air bubble outlets are created at different locations along the bottom of the hull, ideally symmetrically on both the sides of the ship's centre line. In combination with TMC's ALS compressors, the system can continuously ensure that a uniform layer of air bubbles is maintained beneath the ship, and as a result produce the desired energy-saving effect.
Ongoing projects
Shortly after launched its ALS compressor range, TMC landed a contract from Hyundai Heavy Industries to deliver its air lubrication system compressors to seven LNG carriers the Korean shipbuilder is constructing for Capital Gas Corp.
The compressors TMC are delivering to Hyundai Heavy Industries are of the type TMC LPC 250-1,5. TMC has already supplied the compressors to the three first newbuilds – H3105, H3106 and H3107 – in the series. Each vessels is equipped with three compressors, of which two have variable frequency drives and one is a baseload compressor.
The compressors for H3108 was completed in early June, while the compressors for H3109, H3110 and H3111 are currently undergoing a mix of assembly and testing. Once completed, the compressors will be shipped by sea to Hyundai's yard in South Korea.
Finally, as TMC's head of sales and business development, Hans Petter Tanum, stated when TMC launched its range of ALS compressors: "We have a duty to both our customers and the globe to continuously make our products even more energy efficient and less harmful to the environment. This responsibility extends to identifying new usage areas for our marine compressed air technology, such as in combination with air lubrication systems."
Related Posts
2018-05-01
In 2014, STX France awarded TMC Compressors a contract to supply a complete marine compressed air...